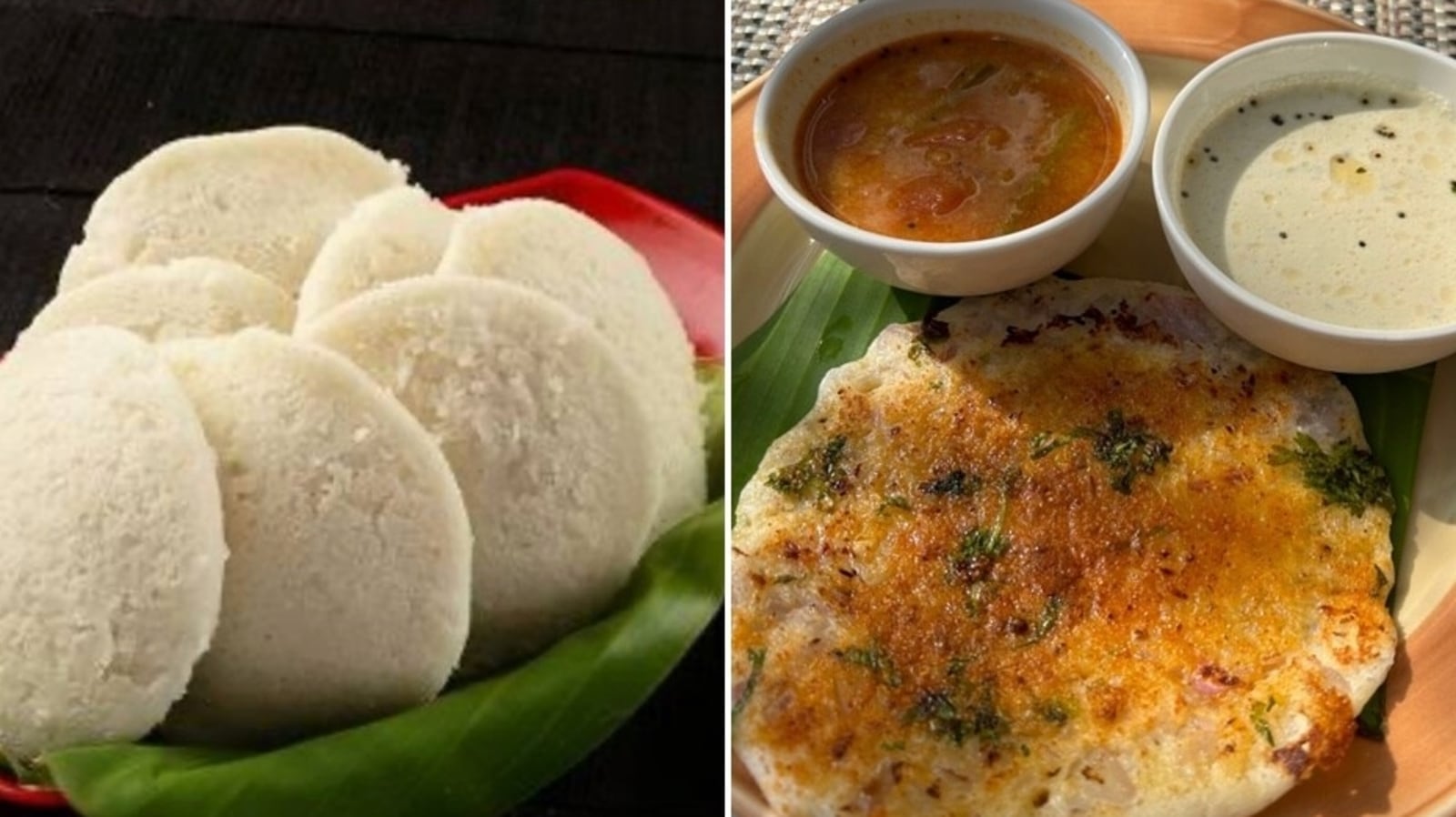 India being a diverse country with a rich cultural heritage has no dearth of regional cuisines that offer unique tastes and flavours. South Indian food has been gaining popularity in recent decades across the country and even abroad due to not just its irresistible flavour but also its healthy ingredients.
South Indian food includes cuisines of primarily five southern states of India including Andhra Pradesh, Karnataka, Kerala, Tamil Nadu and Telangana. The most popular South Indian vegetarian dishes include idli, dosa, sambar vada, upma, and uttapam, to name a few.
There are some common ingredients used in South Indian food that contribute to its texture and flavour like rice, coconut, jaggery, peanuts, sesame seeds, curry leaves, tamarind, mustard, ginger, turmeric, coriander, fenugreek, black pepper and Guntur chillies.
If you too love South Indian food, here are 5 delicious recipes by Masterchef Shipra Khanna that you must definitely try at home.
1. Lemon rice
"Lemon rice is a South Indian recipe which is a good appetiser and good source of vitamin C. Lemon rice is rich in vitamins which prevent heart diseases and help produce red blood cells. It plays a major role in brain functioning and mental health," says Khanna.
Ingredients
2 cups cooked rice
1 tsp chana daal
1 tsp mustard seeds
1/4 cup raw Peanuts
1/4 cup curry leaves, roughly chopped
1 tsp grated ginger
2 green chillies (finely chopped)
1 tsp turmeric powder
1/2 tsp salt
1 tablespoon sesame oil
1/4 cup coriander
Method
– Heat oil in a pan and add mustard seeds, urad dal and peanuts. Allow them to crackle and the dal and the peanuts to get roasted well until it acquires a golden brown colour.
– Now add the curry leaves, ginger, green chillies, and turmeric powder and stir for a few seconds. Add the cooked rice, sprinkle some salt and give it a good stir now on low heat.
– Cover the pan and allow the lemon rice to steam along with the seasonings for a couple of minutes.
– Squeeze the lemon juice and mix well. Garnish it with chopped coriander leaves and serve.
– Serve the lemon rice with papad.
2. Rasam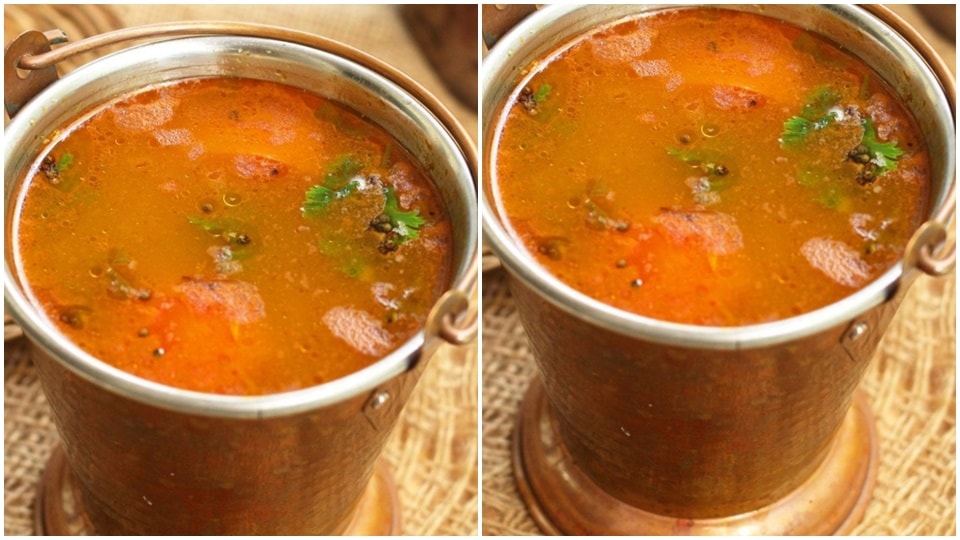 Rasam has many nutritious benefits as it plays a major role in preventing digestion issues. It is a boon for stomach problems and also helps in weight loss. Tamarind in rasam contains hydroxy citric acid which aids in weight loss and helps with common flu and cold.
Ingredients
1 cup toor dal
5 tomatoes
2 glass water
1 tbsp tarmarind paste
1 tsp rasam powder
1 tbsp oil
1/4 tsp mustard seeds
Few curry leaves
3 garlic cloves
Few coriander leaves
1/2 tsp salt
Method
– Take crushed garlic and chopped tomatoes. Soak the tamarind and extract the pulp. Boil the dal with tomatoes till the lentils are mashed and set aside.
– Heat oil and add mustard seeds, leave until it crackles. Add the crushed garlic, curry leaves and coriander leaves.
– Mix the dal and water and add tamarind pulp. Add the rasam powder and give it a boil. Serve hot.
3. Rava Upma
Rava upma is in itself a complete meal as Rava is full of nutrition and is rich in potassium, minerals, and proteins. It keeps your immune system healthy. It's a must recipe to add to your meal.
Ingredients
⅓ cup chopped onions
1 tsp chopped green chillies
1 tsp chopped ginger
Few coriander leaves
7 to 8 curry leaves
Few cashews
1 tsp chana dal
1 teaspoon urad dal
Method
– Heat a pan and add 1 cup rava. Roast it. The rava should become fragrant and start to look dry, separate and get crisp.
– Plate the rava. In a pan, heat 2 tablespoons of ghee. Lower the heat. Add mustard seeds along with cumin seeds, chana dal and urad dal. Fry until the chana dal and urad dal begin to brown.
– Add cashews till they get golden. Add onions, curry leaves, coriander leaves, green chillies and ginger, and sauté it.
– Now add water to the mixture and also salt. Mix it well and then add the rava. Keep stirring it till the time rava absorbs the water and cover it for 2 minutes.
– Garnish it with coriander leaves and serve.
4. Idli
One of the healthy breakfasts we can have and is rich in fibre and potassium. It is a very good source of digestion.
Ingredients
2 cups rice
1 cup urad dal
1/2 tbsp fenugreek seeds
1/4 tsp salt
5 tbsp sesame oil
1 cup water
Method
– Soak the rice and daal and grind them into a fine paste.
– Ferment the batter for 6 to 7 hours. Take an idli stand and transfer the batter to the idli stand. Steam it for twenty minutes and scoop out the idli after some time with the help of the knife and serve it hot with coconut chutney.
5. Uttapam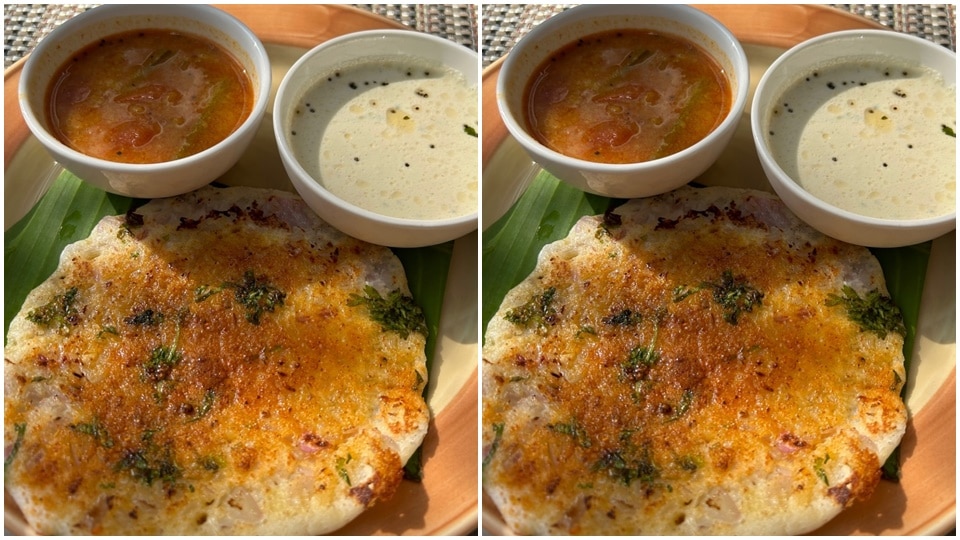 Ingredients
1/2 cup onion chopped
1/4 cup carrot grated
1/4 cup capsicum chopped
1 tomato chopped
1 inch ginger grated
1 chilli chopped
Few curry leaves
Few coriander leaves chopped
¼ tsp salt
1 cup rice and daal batter
Method
– Heat the pan and pour a ladleful of batter.
– Spread out in a circular motion slightly thicker and top with vegetable mixture uniformly and pat slightly.
– Also pour 1 tsp oil around the edges. Cover and let it cook to a golden brown from the bottom.
Flip over and roast both sides.
– Finally, enjoy mixed vegetable uttapam with chutney.