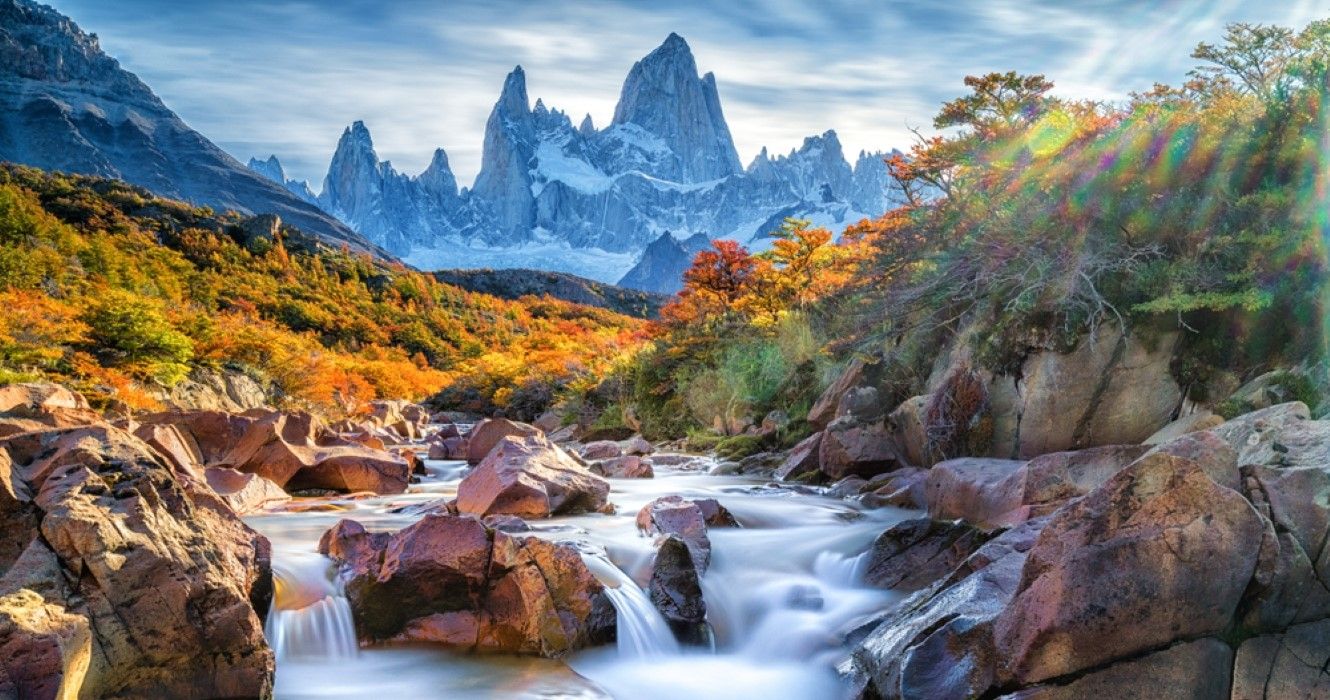 Argentina is a diverse country in South America, filled with many must-see destinations. With beaches, bustling cities, mountainous regions, some of the world's best food and wine, and deeply-rooted history, there are many reasons why travelers should have already visited Argentina. However, for those who are late to the game, there's no reason to delay a holiday to this fascinating country any longer. Here are 10 perfect reasons why 2023 is the year to finally visit Argentina.
10

The Barbecue

When speaking of Argentinian Barbecue, it's not the typical US-southern barbecue one might be thinking of. Instead, it's "Asado," which is grilled meats Argentinian style. The reason beef from Argentina is notoriously superior is that the cattle are grass-fed, unlike most American cattle, which are grain-fed.

This leads to high omega-3 content and an extraordinarily rich flavor and will leave hungry visitors wanting more (and more, and more). No visit to Argentina is complete without eating classic Argentinian steak!
9

The Malbec

Similarly to the barbecue, no visit to Argentina is complete without sipping a glass of Malbec. The Mendoza region of Argentina is notorious for producing the world's finest Malbec. Though Malbec originated in France, 75% of the world's Malbec comes from Argentina, and it just tastes better there (especially when sipped alongside some Asado).

For visitors who have a few extra days in their schedule, paying a visit to Mendoza is a great way to sample some local wines, but for those who don't, Malbec will be on nearly every menu throughout the country.
8

The Origins Of Tango

Dance like no one's watching is taken to a whole new level with Argentinian tango. Originating in the working-class neighborhoods of Buenos Aires, the roots of this dance have Black and Creole influences and lie in African candombe (a style of drumming and dance that first surfaced among young people of African slave descent in the late 18th century), Cuban habanera as well as waltzes and polkas. Today, visitors can catch tango shows all around the country, specifically in the bustling city of Buenos Aires.
7

Patagonia

Looking for a city escape? Patagonia is a southern region in Argentina and is shared by the neighboring nation of Chile. While each country has its perks for viewing, the Argentinian side is larger, spanning over 1,000 miles, giving more space to explore adventurous travelers. Enjoy hiking, seeing wildlife like elephant seals, and some seriously stunning views of snow-capped mountains and serene lakes. Patagonia is best explored over a few days, where many visitors choose to camp.
6

The Street Food

Not only is Argentina known for its barbecue, but for those who don't want to waste time wining and dining, the street food is ample and delicious. Street food staples include empanadas, chorpian (a grilled chorizo sandwich that is simply divine), lomito (a steak sandwich), and even pizza. That's right: Argentina has a ton of pizza and Italian food in general. This is because Argentina is home to many Italian immigrants from the early 1900s, with today about 62.5% of Argentinians coming from Italian heritage. Argentina has the second-largest Italian population outside of Italy, after Brazil, so make sure to try some Milanese, pizza, pasta, and more when visiting.
5

The Affordability

Argentina is surprisingly affordable. Sadly, this is because the country has been facing a monetary crisis since 2018, where the Argentine peso has been severely devalued due to high inflation, and an intense decline in the value of the currency at a local level, amongst other domestic and international factors. This causes the exchange rate to work out for many visitors, but to be a responsible traveler, try to avoid big-name chains, and give back to locals as much as possible when visiting this vibrant country.
4

The Charm

Like many Latin American countries, Argentina is adorably charming. From friendly folks to colorful cities, quaint eateries, to incredible architecture. There's something special about visiting a place where a smile feels infectious due to the general atmosphere. Argentina is exactly that, and there's a reason why so many visitors fall in love with this charming country.
3

The "Little Paris" Of South America

The city of Buenos Aires has been dubbed the "Little Paris" of South America due to its prevalent European-styled charm. The neighborhood of La Recoleta, in particular, is filled with French-style residences and palaces, much thanks to a large influx of French immigration in the 1840s. The excessive amount of cafés, cobblestone streets, and of course, fine wine help make visitors feel like they're in Paris, as well.
2

Iguazu Falls

One of the new 7 wonders of nature is Iguazu Falls, which sits on the border of both Brazil and Argentina. While some visitors prefer the Brazillian side and others prefer the Argentinian side, it's safe to say each side has its perks.

The biggest perk on the Argentinian side is that visitors can get closer to the falls themselves and enjoy a boat ride throughout, getting up close and personal with this wonder of nature. Iguazu Falls are not the largest waterfall in the world. However, they are the largest waterfall system. Beware: in high season (December-March); they get absolutely packed with crowds!
Pro-tip:
Nearby Iguazu Falls are
the meeting of 3 borders:
Brazil, Argentina, and Paraguay, which is absolutely worth a visit if you are in the area.
Argentina has been in the news recently for winning the FIFA World Cup 2022. Walk along the streets of Buenos Aires, and see Messi jerseys being sold everywhere. The nation's love, admiration, and pride for their national football (soccer) team are loud and clear, and it's a fun sense of community to be a part of when visiting Argentina. It is common to see young Argentinians playing soccer on the streets at any hour of the day; it's simply a part of the culture.